The seeds of excellence were sown in the year 1956 when the idea of starting a rice business germinated initially by the Mahant family, who then started a small rice retailing business in Amritsar under the name Sadhu Singh Gurdip Singh. The ability to focus & sense what lies ahead, was the key to Mahant Group's success, leaving no scope for any compromise on quality. The unshakable confidence of Sadhu Singh Gurdip Singh was what made Sadhu Rice storm new heights and emerge as the undisputed market leader.

Slow & steady wins the race was the philosophy they thrived on. Started the manufacturing of raw rice by installing a small plant of 1 MTP, slowly and steadily the production capacity was increased to 8 MTP by 1995. After establishing its supremacy in the Indian raw basmati rice worldwide, the group diversified its business & installed a parboiled (Sella) plant in Amritsar in the year 1999 under the name Mahant Group with a capacity of 4MTP & in a span of just 1.5 years installed another 12MTP.

The group has two state of the art factories in Amritsar fitted with latest updated machines, computerised laboratories, sophisticated R&D equipment from England, Japan, Thailand Korea, ensuring perfect pearly white grains of rice with their natural aroma & texture. The combined production capacity of both the plants is more than 20MTP.
Vision
'Journey of a thousand miles begins with a single step' it was with this vision in mind that Mahant Family began their journey a few years back. Symbolizing millions of dreams, an idea was nurtured & carried forward, taking shape of which is today known as Mahant Group. We at Mahant, believe our past is there to inspire us, to drive us further, to build a stronger foundation for a glorious future. It's the choice you make, the chances you take, that determines your destiny. Innovative, inventing, thinking of new ideas & putting them to work makes you stay above the ordinary & it's sheer ideas that shape the course of history. Transcending barriers & breaking new grounds enables us to make dreams turn into reality. What the mind can conceive & believe, it can definitely achieve, as it's perseverance all the way...!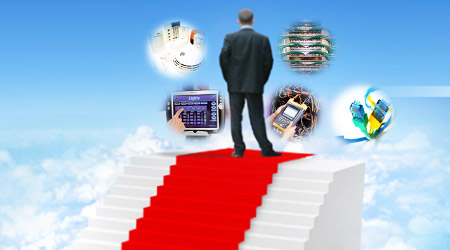 Mission
Super Sadhu Rice has created a new paradigm in the rice business the world over & has created its own parameters of operation and success. Innovative strategies have been put together, seasoned with experience to offer the world it's best-loved grain, "Basmati rice." At Mahant Group each day begins anew, each test yet another opportunity. With a work policy that thrives on efficiency, quality and competence, it won't be long before we evolve into the world's leading rice manufacturers. As we strongly believe, 'A journey of a thousand miles begins with a single step'.